Contact
Domaine de l'Odylée
1542 Route du Plan de Dieu
84150 Violès – France
+33 (0)4 90 30 01 03 / +33 (0)6 80 21 55 21
domaine@lodylee.com
www.lodylee.com
Le caveau est Ouvert du 01 juillet au 30 septembre de 10h à 12h et de 16h à 20h
et du 01 octobre au 30 juin sur rendez-vous.
Les maisons de l'Odylée vous accueillent toute l'année en basse comme en haute saison.
Séjour minimum de 3 nuits en basse saison de Septembre à Juin, 1 semaine en haute saison de Juillet à Août et les périodes de Noël et du Nouvel An.Pour toute privatisation complète du domaine ou pour un événement particulier, merci de nous contacter.
Vous pouvez nous contacter au téléphone tous les jours de 8 h à 21 h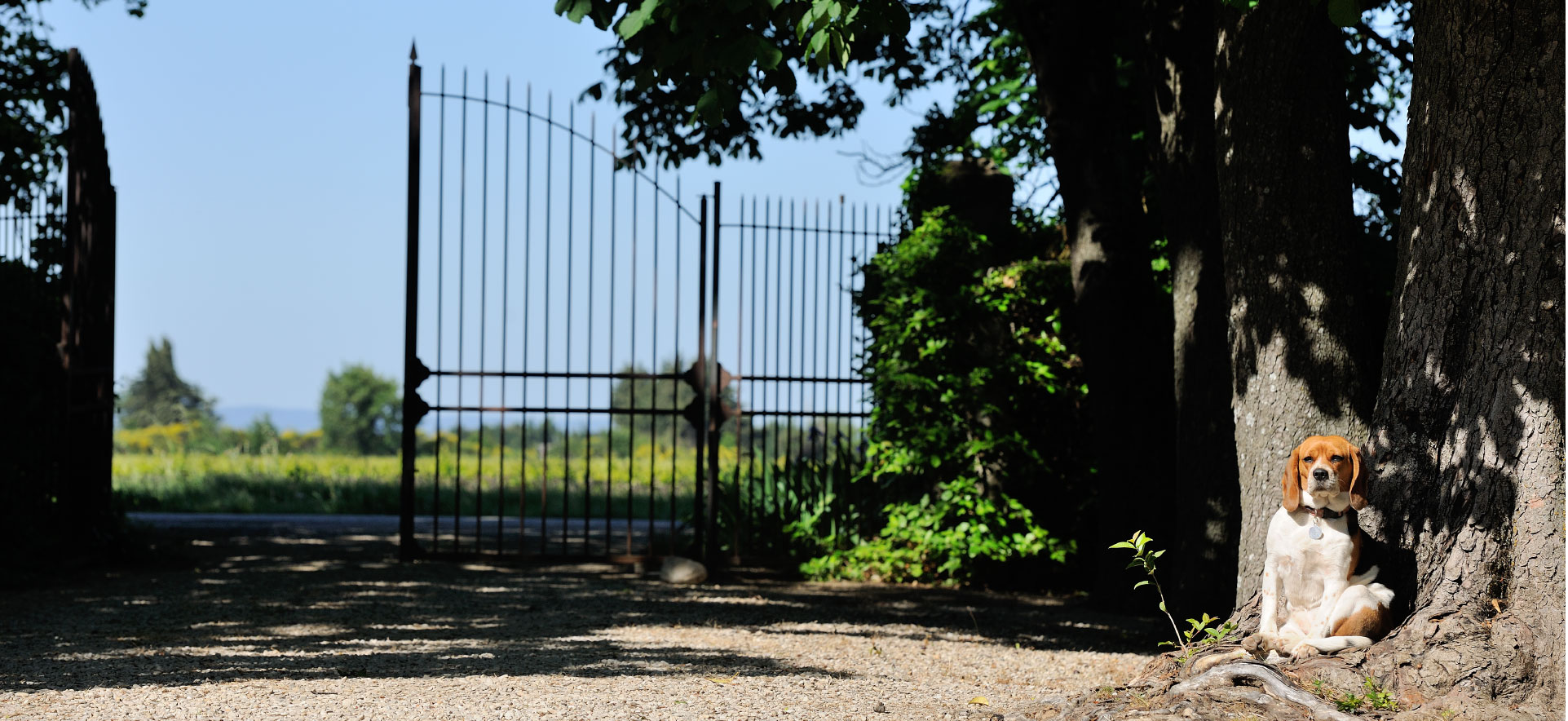 PRATICAL INFORMATION
The Odylée Estate is located in Violès, Vaucluse, in Provence. Between Avignon (40 km) and Orange (15 km), it faces the Dentelles de Montmirail, an exceptional landscape and from where the view on the whole area is unique. It is also near famous villages such as Vacqueyras (4 km), Gigondas (4 km), Sablet (5 km) and Camaret-sur-Aigues (6 km).
TRAIN/TGV STATIONS
Orange : 10mn by car
Avignon : 30mn by car
BUS STATIONS
Avignon; Pôle d'échanges Multimodal
5 avenue Monclar – 84000 Avignon 
Tel. (+33)4 90 82 07 35
Open from 07.00 to 19.30 – from Mondays to Saturdays (except during holidays).
Orange; SUD EST Mobilités
Tel. (+33)4 90 34 13 39
AIRPORTS
To / From Avignon airport :   40 mn by road.
To / From Marseille airport : 50 mn by highway.
To / From Nîmes :  35 mn by highway.
SORTIES AUTOROUTES
From LYON – A7 / E15 Freeway
Exit N° 19 (BOLLENE)
or exit N° 21 (ORANGE Centre)
From MARSEILLE – A7 – A8 / E74 – E80 Freeway
Exit N° 23 (AVIGNON Nord)
Exit N° 22 (ORANGE Sud)
From MONTPELLIER –  A9 / E15 – E80 Freeway
Exit N° 21 (ORANGE Centre)